Technogroup has triple ISO certification: Environmental, Quality and Information Security Management
German provider of third-party maintenance (TPM) as per ISO 9001, 14001 and 27001
Hochheim, April 19, 2018 – Technogroup is one of the first corporation in the third-party maintenance market to successfully receive ISO certification in the fields of quality management, environmental management and information security management. Following in each case a two-day "pre-audit" and a "stage audit," all requirements were found to be fulfilled. Dr. Ralf Dingeldein, Technogroup CEO, comments that "not only are our own standards as regards providing ultimate service rising, but so are those of our clients. This applies to quality management and also touches on aspects such as environmental and information security management. The ISO certification not only does justice to our customers' needs, but also reflects the current debate on data security." The company is one of the largest providers of third-party service concepts for servers and network infrastructures for corporations. At present, the client base includes over 4,500 corporations in Germany, Austria, Switzerland and the Netherlands.
Eco-friendly IT
While ISO 9001 is the standard set of norms covering quality management, ISO 14001 goes a step further to include in-company environmental policy with environmental goals and an environmental agenda. "Our business model is based on the longer-term use of IT components and upgrading them instead of simply replacing them. In this way, we optimize the value-added chain in an environmentally sound manner on behalf of both our clients and ourselves," explains CEO Dr. Dingeldein. Within Technogroup the old quality management system has therefore given way to a new integrated management system (IMS for short) in order to do substantive justice to the quality, environmental and information security standards adopted. The certification audit involved four days of intense scrutiny by three auditors working in parallel at the company headquarters and in the Collocation Data Center (CDC) in Wiesbaden. The audit covered the work of all the various Technogroup divisions and units.
Information security and data protection
Today, and thus well before the General Data Protection Regulation comes into force on May 25, 2018, Technogroup is already leading the way in data protection and thus meeting the highest of information security standards. The successful certification according to ISO 27001 demonstrates how Technogroup has gone yet another step further than the Regulation. CEO Dingeldein says that "we resolved to go this extra mile in order to make certain our clients know that they can firmly trust in our word being our bond when it comes to the quality of our services. Just as they set themselves ultimate quality standards, with us their IT systems are likewise in extremely able hands."
Technogroup is the TPM market leader in the GAS region. The corporation offers services and solutions for all key IT systems in computer centers – all from a single source. The comprehensive service packages help avoid or rectify hardware downtime, and extend the service lives of IT systems for companies in a variety of sectors in a cost-efficient manner. Additional services provided include administration, installation, system relocations, changes and updates as well as recycling old systems. Thanks to Technogroup's comprehensive knowhow and long-standing sector experience, it offers an extremely professional approach, prime service quality, and outstanding cost efficiencies.
Subscribe to our newsletter
Press contact
Would you like to receive more information as a representative of the press and media?
Find out more now
Verwandte Beiträge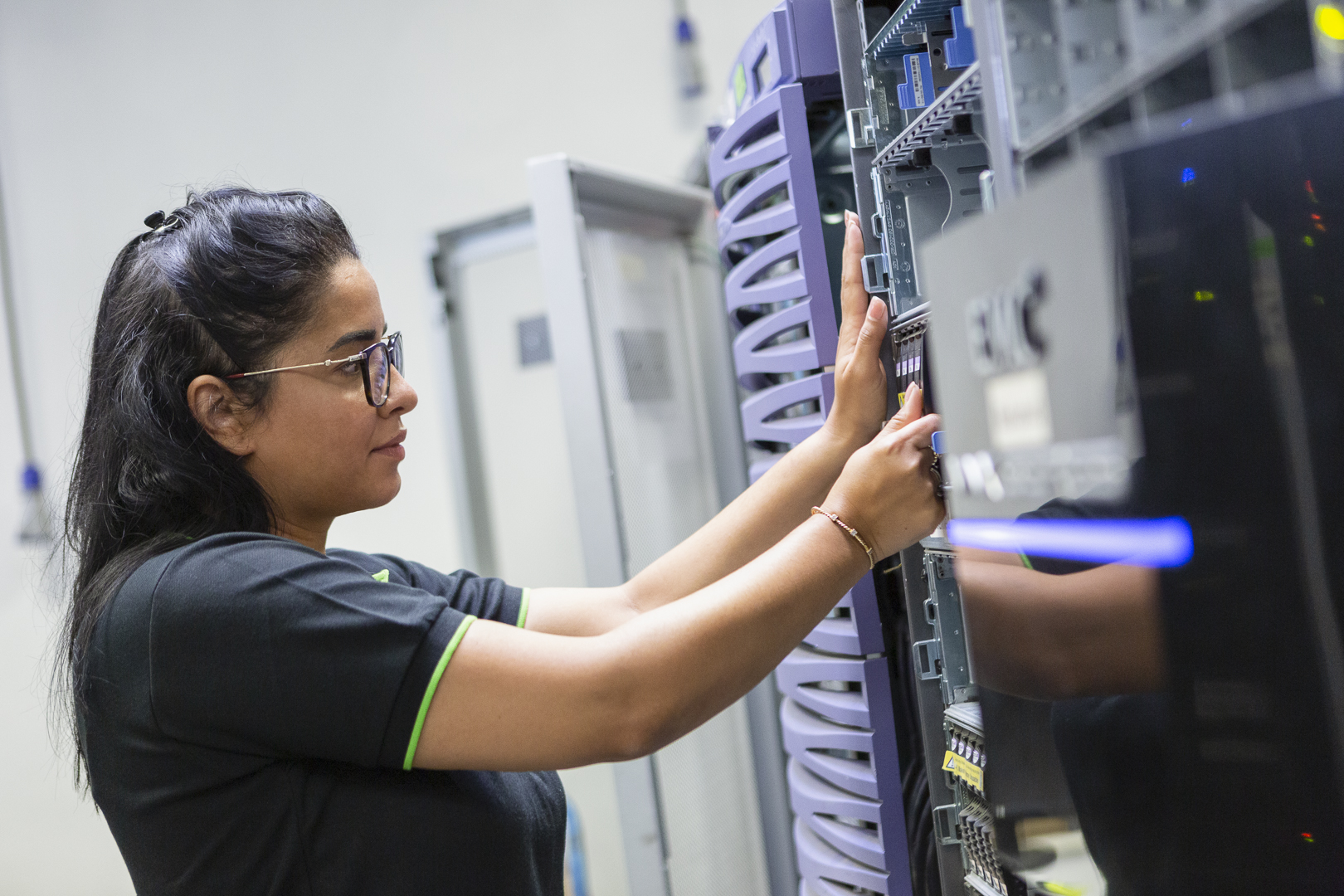 The chip shortage is presenting businesses with huge challenges. Long delivery times, faltering value-creation chains […]
Read more