Life cycle management for your hardware
In a dynamic business environment, you have to continuously position yourself according to technological developments and changing requirements and meet customer requests and user wishes as quickly as possible. All this requires an adaptable IT landscape. New hardware and software are installed, IT resources are upgraded, converted, or outsourced – and decommissioned IT equipment has to be uninstalled and disposed of.
Shaping and organising the infrastructure of a data centre over its entire life cycle is a highly complex task. But anyone who masters this will benefit from agile data centres and undisrupted daily business.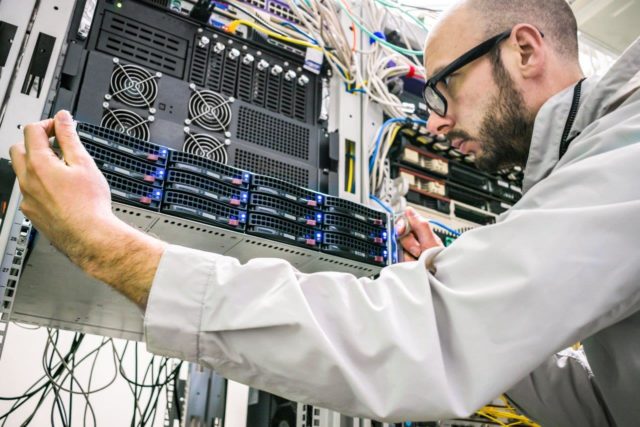 We'll help you – comprehensively and individually
All the actions that come up during the life cycle of hardware components can be summarised under the heading IMAC/R/D (Install, Move, Add, Change, Remove and Dispose). These actions mostly require short reaction and implementation times from IT teams – and extensive resources.
Using a third-party maintenance (TPM) provider can help to keep staff effort and costs as low as possible in your IT department. Our IT experts can offer you a customised service chain for the life cycle of your hardware and individually adaptable maintenance services with largely automated processes. So, we can minimise sources of faults and ensure the high availability of your data centre.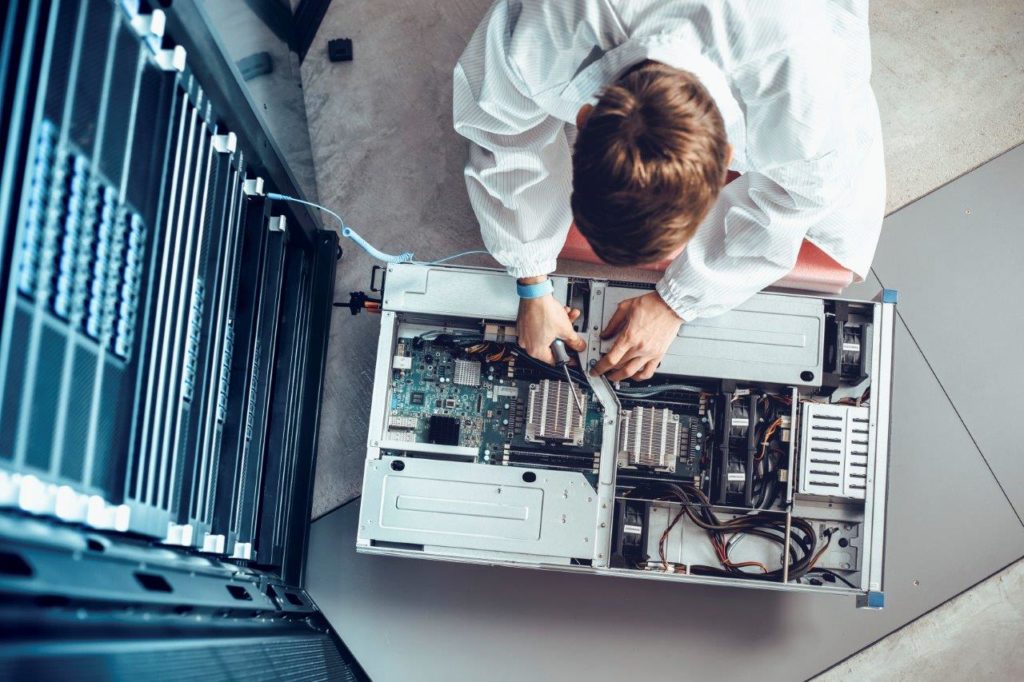 Continuous services. Install, Move, Add and Change
Once the life cycle ends. Removal and Disposal
Even if the useful life of your equipment can be significantly extended by third-party maintenance, at some point the period of use for your hardware will end. But the dismantling and disposal of the hardware also must be organised and may even provide you with financial benefits.
Data security – beyond the life cycle
Secure data disposal is a sensitive process that must meet the highest standards. For this reason, we work exclusively with certified specialists who will permanently erase your data storage media, in compliance with the GDPR and according to the requirements of the BSI. We will ensure documented and audit-compliant erasure in end-to-end, transparent procedures – making sure your data will be protected beyond the life cycle of the equipment.
Sustainability thanks to recycling and refurbishing
Disused IT hardware is also valuable. Because even if you can no longer or do not want to use your systems as a whole – the components and raw materials installed in them can be recycled or reused. So, you will make an important contribution to the circular economy as a result and will protect the environment twice.
You will reduce energy consumption and CO2 emissions, because fewer raw materials will have to be mined and less equipment will have to be produced and transported.

You will avoid generating contaminants from waste incineration or landfill, which can get into the air and water.
In addition, by not throwing high-quality technology away, but selling for further use, you will get back part of the ROI of your original investment in the hardware.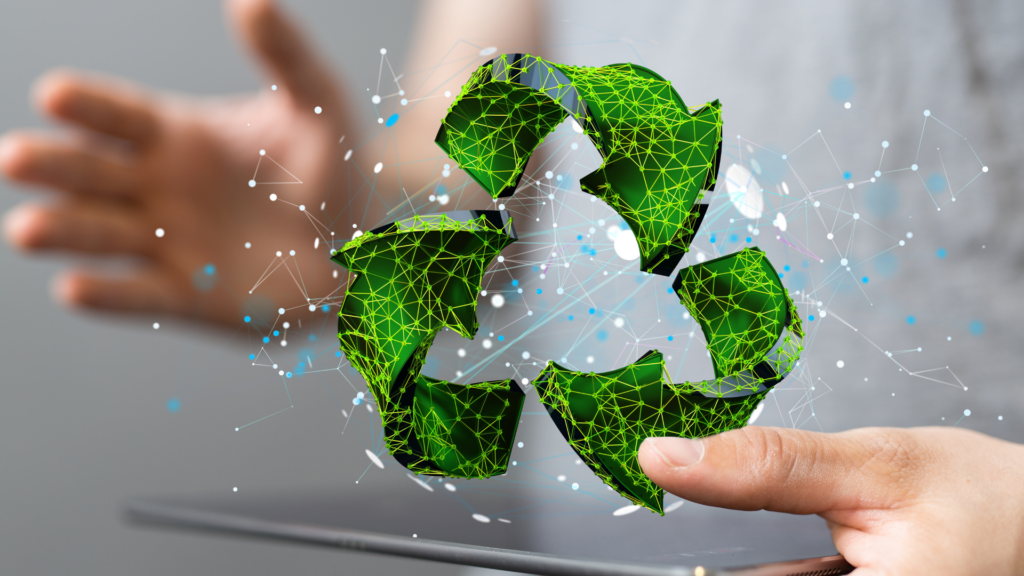 Refurbished hardware
Servers, storage solutions and other equipment that you sell to us to reuse will be checked for their full functionality, cleaned and repaired, if necessary. This refurbished and quality-controlled hardware can then be used again as a complete system or in individual components – giving it a second life.
Buying refurbished hardware is also highly attractive for data centres. It is an immediately available, environmentally friendly, and up to 50% cheaper alternative to comparable new ware.

Recycling
If it's not possible to reuse equipment or individual components, this doesn't necessarily have to mean the end for the installed materials. Some parts and valuable raw materials can be recovered through proper recycling procedures and will be available in the economic cycle again as a result.
As part of Evernex we can offer you comprehensive service in accordance with the WEEE Standard (EU Waste Electrical and Electronic Equipment Directive) and will work with one of our certified disposal partners. This will ensure correctly sorted recycling of raw materials and the environmentally-friendly disposal of contaminants.
Buying refurbished hardware is also highly attractive for data centres. It is an immediately available, environmentally friendly, and up to 50% cheaper alternative to comparable new ware.

Learn more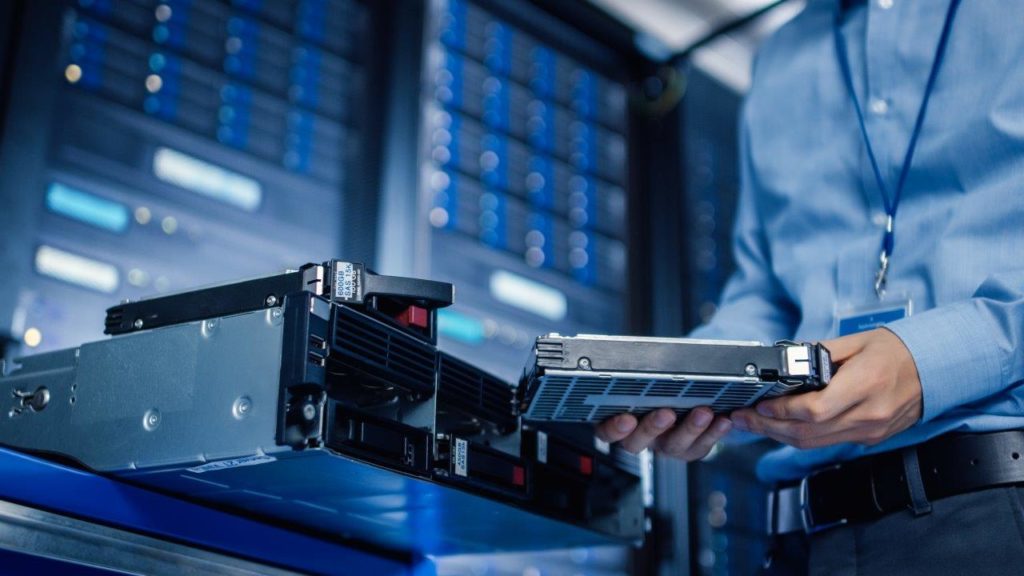 Certified end-to-end service at a glance
Legal requirements and the relevant technologies are constantly changing. This is also why it's laborious and administratively onerous to decommission old hardware and send it for sustainable recycling. In order to save resources and budgets and allow the IT department to concentrate on its core business, we will take over the entire process.
Know-how about technical and legal developments

Adapted certifications and professional processes

Uninstalling and dismantling

Packaging and logistics

Secure data disposal

Refurbishing equipment and components

Recovering raw materials

Disposing of residues and contaminants

Documentation and consistent verifiability
Flexible hardware for you
Do you need performant and quickly available hardware? Then find out more about our refurbished equipment and rental models.

Learn more
Financing hardware and services
Are you looking for financing that meets your requirements and fits your budgets? Then you will find flexible solutions between hardware leasing and all-round services with us.
Learn more
Your requirements. Our service.
Are you interested in our IMAC/R/D services? Book a consultation – no strings attached!