We have been specialists for data centre hardware and services for over 30 years. We are the market leader for third-party maintenance (TPM) in the D/A/CH region. As an Evernex company, we are also the European TPM market leader and one of the world's leading providers of hardware maintenance.
Learn more about Evernex
But we haven't forgotten our roots as a medium-sized company, remaining close to our customers, understanding their challenges and requirements, and working flexibly, simply and effectively.
Our services
We not only monitor your individual hardware components – we keep track of your entire IT environment. As a multi-vendor service provider, we are an independent specialist for all major brands, which means we can maintain and support your entire IT environment – regardless of the devices, systems and manufacturers you work with.
We keep your IT running, so that you can keep the world running.
Locations: We are always close to you.
As Technogroup in the D/A/CH region. And as part of Evernex worldwide.
Certified quality
We don't just promise the highest quality – we actually deliver. Technogroup has become one of the first triple-certified companies on the TPM market:
ISO 9001 for Quality Management

ISO 14001 for Eco-Management

ISO 27001 for Information Security
We have also received the CrefoZert certificate for many years, which confirms our excellent credit rating.
Our management
Meet the people behind the company name: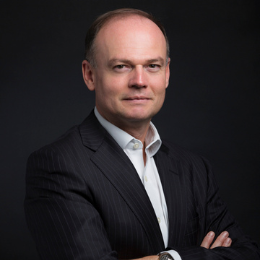 Stanislas Pilot
President & Chief Executive Officer Evernex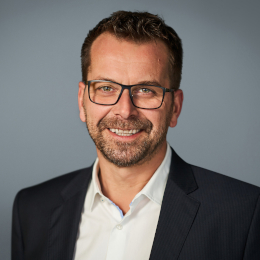 Arnd Krämer
Managing Director Central, Northern & Eastern Europe
Managing Director Austria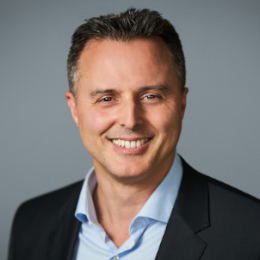 Christoph Schuck
Director Controlling & Finance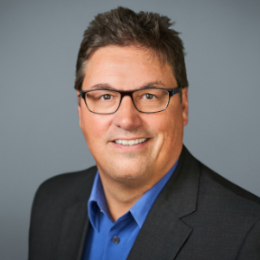 Stefan Müller-Würzburger
Director Service International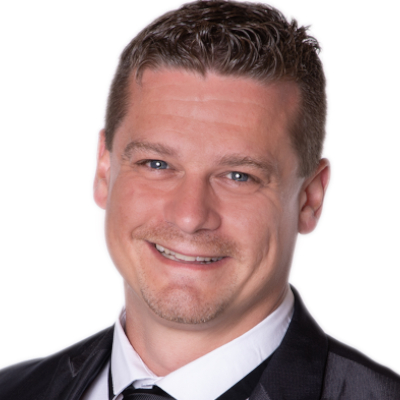 Michel Seibel
Managing Director Switzerland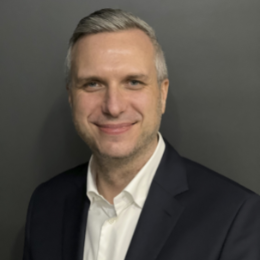 Sebastian Pawlak
Managing Director Poland
About Technogroup
In a world full of IT service providers, we have been standing out for over 30 years as a trusted partner for external data centre maintenance and an excellent employer. Our company lives by three principles:
We offer our customers a partnership with an expert who understands and monitors their IT environment, offering straightforward solutions and helping to optimise their processes. We work with our customers towards a common goal – we keep their IT running, so that they can keep the world running.
Technogroup's employees reflect the company's family values in their everyday work. We work together to ensure success, we respect and accept one another's diversity and individuality, and we value one another as key players within the company and as people.
Responsibility and ethics
We take responsibility for our employees, customers and partners, as well as for society and the environment. Our business activities reflect our convictions and values, which we have established in our Code of Conduct. We comply with the laws and customs of all countries in which we operate. We do not tolerate any form of discrimination, corruption or deception. And we promote fairness, financial ethics and tolerance.
Sustainability and responsibility
Our company is well aware of its ecological and social responsibility. We are strongly committed to people and the environment.
Back to the roots: the history of Technogroup
Technogroup is a major company that grew out of something small. Its predecessor, Technotron Computer Service GmbH, was founded in 1990 at a time when IT specialists had different educational backgrounds and today's standards were mere visions. Technogroup has since emerged as the market leader for third-party maintenance (TPM) in German-speaking countries and, as part of Evernex, the TPM market leader in Europe. Our success story has three main ingredients:
Our employees with their expertise, loyalty and personality

Our responsible growth

Our unchangeable identity as a family business with solid values
Technotron Computer Service GmbH is founded, the predecessor of today's Technogroup.

Technoparts Elektronik Vertriebs GmbH is founded, the second predecessor of today's Technogroup.

We move to our current headquarters in Hochheim near Frankfurt / Main.

Technotron Hochheim GmbH is founded.
The three predecessor companies merge to form today's Technogroup IT-Service GmbH.

We begin to decentralise and build a network of service and logistics hubs.

We take over Pertis GmbH.
We open a subsidiary in Switzerland.

We open a subsidiary in Austria.

We take over Econocom Managed Services AG.

We take over Tradefinity Maintenance GmbH.
We take over network specialist BSW-COM GmbH.

We take over CPU Service Spółka z o.o. (Poland)

We merge with Evernex to become the European market leader.